Indiana Business Analysis Development Day (INBADD) 2019

Greetings IIBA members, Central Indiana IIBA members and Business Analysis community!
We are excited to announce the date for this year's INBADD (Indiana Business Analysis Development Day) will be Friday, May 17th, 2019! We know this date is fast approaching and hope you are as excited as we are!
Our theme this year is: 'Diversity in Business Analysis- how having a multi-faceted skillset works to your benefit.'
What is INBADD?
INBADD is an annual full-day conference hosted by the Central Indiana IIBA chapter which provides development and networking opportunities to Business Analysts and their Managers, Project Managers, and Business Architects.
While Central Indiana IIBA members receive a discount to attend the conference, attendees are not required to be members. We do hope all non-members will stop by the Central Indiana IIBA table to learn more about the organization, its benefits and how to become a member or visit the Central Indiana IIBA website prior to the conference.
INBADD helps attendees learn new skills, enhance current skills, and build their network, among many other benefits. The conference will consist of 4 tracks: The Business Analysis Toolbox, Industry Topics, Leadership & Career Development and Technologies. There will be 3-4 sessions per track and attendees will select which session to attend based on their interest.
We are so excited to announce that Tim Kramer will be speaking as our key note this year!
Tim Kramer is a goal-focused problem solver with business analysis and project management expertise with a strong background in implementing enhanced process improvement projects and providing technology solutions in large and small organizations. His focus is on understanding business strategy and aligning the tactical and operational levels for traceability. He has a customer-centric mindset, which helps him focus on the benefits and value provided opposed to linear schedules.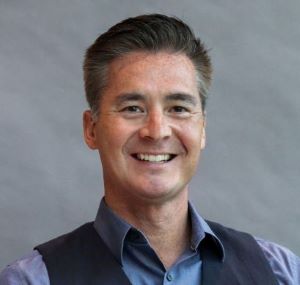 Tim is experienced in a diverse background in business and technology including Manufacturing Business Systems, Distribution and Inventory Management, Health Care Consulting, Business Process Improvement, and Business Modeling techniques.
Tim is passionate about the discipline of business analysis and using Lean tools and Design Thinking to provide value to the organization. He is experienced in Requirements Elicitation and Management, Traceability, Test Strategies, Test Plan Creation and Execution, and using various methods in achieving all of the mentioned skills. Tim started a Business Analysis Community of Practice and mentors colleagues on the tenets of Design Thinking and how to practice this in everyday life.
Check out the conference schedule and information about the breakout sections: INBADD 2019 Conference Schedule
Please note: You can only register for this event on Eventbrite by clicking the 'Register Now!' button below!
INBADD 2019 is Sponsored by:
---
---
Event Location:
2820 North Meridian Street Indianapolis, IN 46208
Location Name:
Ivy Tech Culinary and Conference Center