Central Indiana May 2019 Chapter Meeting
Join us for our Central Indiana Chapter of IIBA May Chapter meeting to learn about UX and storytelling! Michael Miserendino will present on User Experience which is invaluable in Business Analysis!
Effective Storytelling with User Requirements
In a world where technology permeates everyday life, and products grow with increasing complexity, the pressure is on to better understand what people need. Often the success or failure of a project is connected with inaccurate or insufficient requirements definition or management.

Stories are a great way to help with this at all phases of the development process, however stories formed without knowing the people who will use your product or their context of use, may be a work of fiction that may mislead or misinform. This talk will explore how to make your stories useful and engage your entire team to drive development of products people want to buy, while avoiding the pitfalls of creating fiction.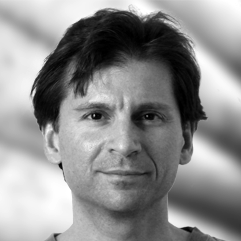 Michael Miserendino
President, GravityDrive
Michael is a creative and passionate User Experience professional with over 25 years of experience with a human centered approach to designing and developing innovative products. His designs have won awards for their exceptional user experience. The majority of these designs have been websites, software, and mobile products. Other projects include physical products such as tabletop games, simulations, and cockpit instrumentation.
Beginning as a software engineer and user advocate, Michael was instrumental in evangelizing the User Experience approach in several companies before starting GravityDrive. He founded GravityDrive in 2008 to focus on providing user experience solutions for a variety of products and services.
Michael volunteers with several organizations, serving on the board of directors of many, often as the UX trusted advisor. This includes the Indiana Chapter of the User Experience Professionals Association, Indiana Chapter of the FBI Citizens Academy, Ropkey Armor Museum, National Defense Industry Association (NDIA), Indiana Chapter, and is an emergency preparedness volunteer with Illiana Search & Rescue.
Since the inception of the Human-Computer Interaction program at the School of Informatics and Computing of Indiana University, Purdue University – Indianapolis, Michael has been a volunteer industry advisor and student mentor, often working directly with students on advanced research projects.
Also, if you haven't had a chance to register for INBADD 2019, you can do so here!
Our May Chapter meeting is sponsored by:


Event Details:
Evening Agenda: Networking & light meal 6:00 PM - 6:30 PM  Meeting 6:30 PM - 8 PM
Event Location:
10201 N Illinois St. Indianapolis, IN 46290 First Floor Conference Room